Straight from the stars, here are some useful tips on styling our favourite closet piece - The Maxi Dress:
Accessorize with a bold and colourful scarf round the neck to for easy laid-back chic, as seen on Freida Pinto.
Cinch with a belt for ultimate waist definition a la Kylie Minogue.
Pair with a cropped denim jacket for a biker chick look as seen on Nicole Richie, Cheryl Cole and Rihanna.
Follow celeb's stylist Rachel Zoe and accessorize your maxi with a chunky necklace and oversized bag.
A floppy hat and flip flops on Vanessa Hudgens exudes cool boho chic.
And finally, the ultimate accessory: your pet!!! Hayden Panettiere and her two cute pooches.
Freida Pinto / Kylie Minogue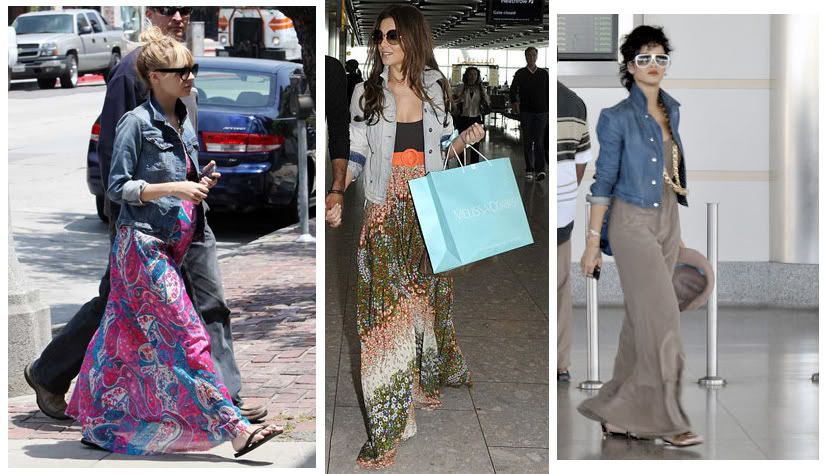 Nicole Richie / Cheryl Cole / Rihanna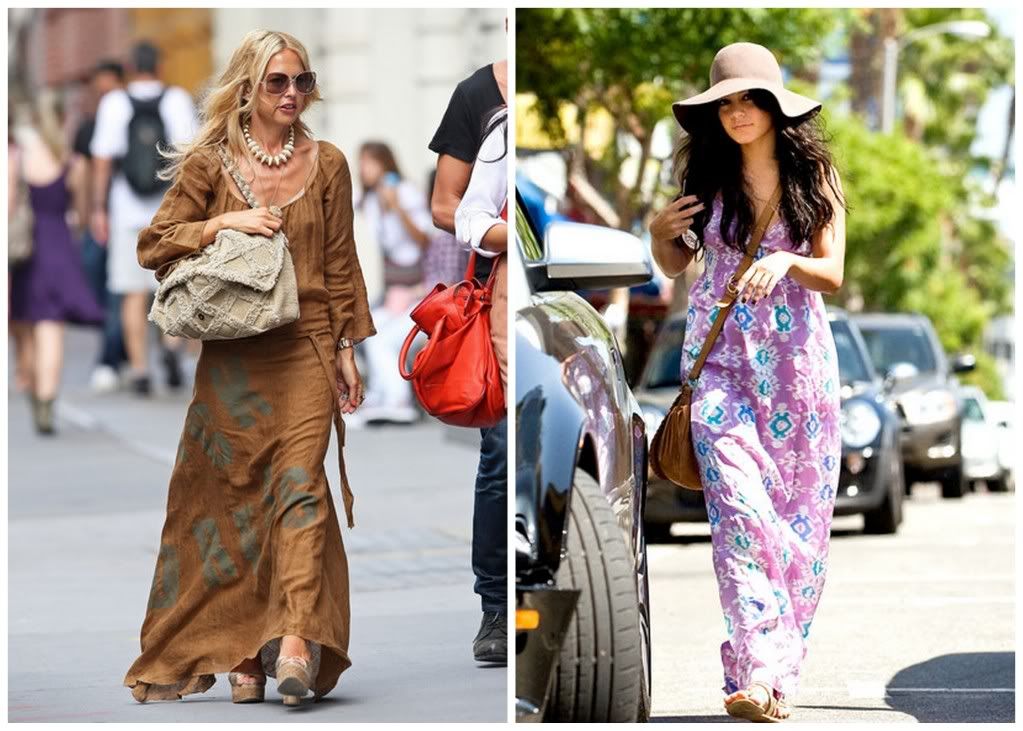 Rachel Zoe / Vanessa Hudgens
Hayden Penettiere
Check out
thepoplook's
collection of
Maxi Dresses here
.