Just watched Michael Jackson's movie - This is It and enjoyed it immensely :) There is no wonder why they call him the King of Pop. From start to end, I was bopping and swaying on my seat. From the movie, you can tell that MJ was hands on and knew EXACTLY what he wanted for his concert from musical direction to stage props - he explained calmly, with such precision. And when you see the "corrected" version, you realise he was always spot on! It is clear that his dancers, musicians and crew loved and respected him.

And don't you think it's amazing how MJ could just start trends so easily. From his red jacket in "Thriller" to his diamond glove, from everything military-styled to now BALMAIN, his charm and confidence pull everything off!

Final masterpieces designed for his "This is It" tour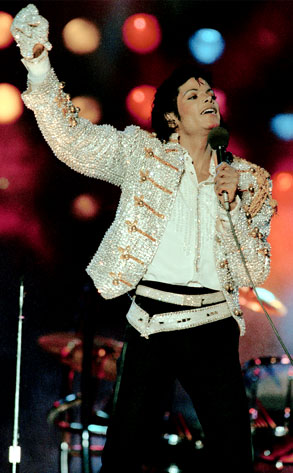 MJ pioneers the military look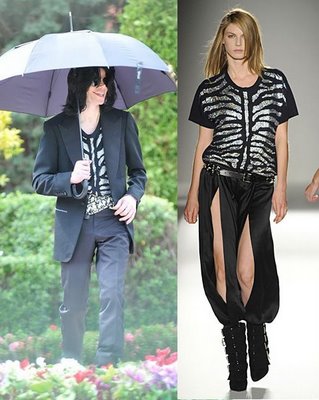 MJ wearing women's Balmain and looking just finee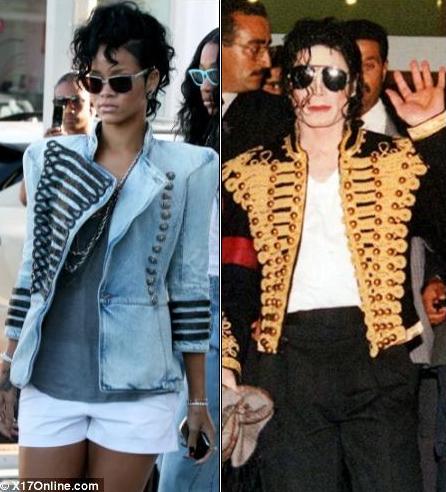 Rihanna in MJ inspired jacket
Military-styled jackets are clearly now everywhere and even seen on Lindsay Lohan
Remember to catch "This is It" the movie in cinemas.. you won't regret!!
-In loving memory of the talented, kind and beautiful Michael Jackson, you will be dearly missed.